Today we started shipping ProductCart v4.5 to new customers. The ProductCart v4.5 Update for existing customers should be available on Monday (we're doing some final testing on the update script to make sure everything works right!).
We're excited about ProductCart 4.5 (… and apologize for the delay in making it available to you!).
From an updated Control Panel user interface…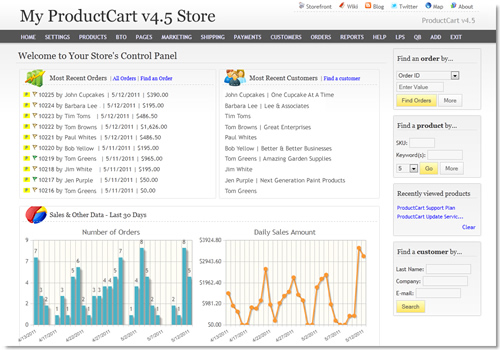 … to the handy, new "Sales Manager"…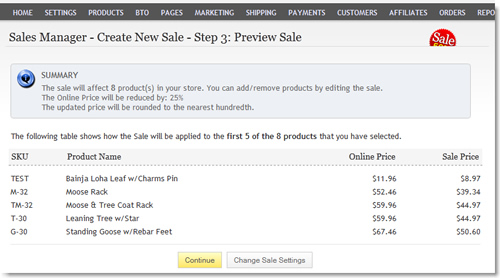 … ProductCart builds on over 10 years of ecommerce development to deliver shopping cart software that runs better, is richer in features, and preserves the ease of use that ProductCart merchants love.
And there's plenty of surprises too, such as the availability of the new Early Impact Payment Gateway, with a built-in PCI compliant credit card vault that can reduce the scope of your PCI compliance while allowing advanced features such as letting a customer save their credit card information for future purchases.
More to come on all of the above with dedicated blog posts over the next few weeks.