There are many apps for ProductCart developed in the ProductCart community. We call them "Partner Add-on's", to differentiate them from the add-on's for our shopping cart software that have been developed internally here at Early Impact.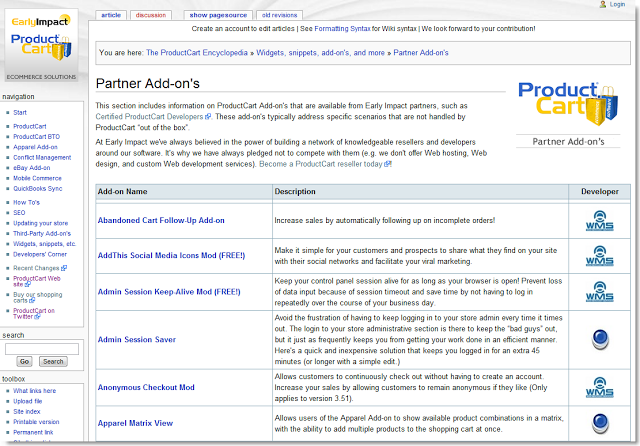 Many of these apps are very popular among ProductCart users.
Here is a list of apps that have been released or updated over the last few months. Note: the brief descriptions listed below are the ones provided by the vendor.