CompressionStore is a North Carolina-based multi-channel retailer that has become one of the largest online wholesalers of medical compression hosiery. By offering a large inventory of medical compression apparel and a high level of customer service (i.e. free shipping on orders over $50, 150% best price guarantee, and a 180 day return policy), they've grown rapidly and become a leader in their niche market.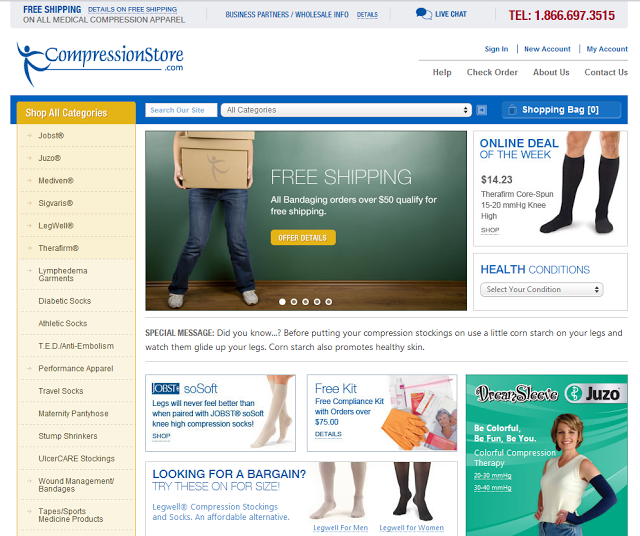 CompressionStore: medical compression apparel
One thing that they were struggling with, however, was how to encourage customers to write more product reviews. That's when they decided to experiment with a handy marketing features included in ProductCart called "Rewards for Reviews": when customers write a review, they get points that can be redeemed against future orders.
Rewards for Reviews was introduced with ProductCart v4.1, which included many enhancements to the product reviews feature, including automatic, customizable reminders that can be configured to be sent a certain amount of days after an order has been processed or shipped.

Rewards for reviews settings in the ProductCart Control Panel
The Rewards for Reviews feature was created precisely to motivate customers to write reviews by recognizing that their time is valuable and rewarding them for taking some of that time to write a review for a product that they have purchased.
The feature leverages the Reward Points system in ProductCart to give customers points that they can redeem as cash discounts on future purchases (the point-to-cash conversion ratio is set by the merchant). Learn more about Rewards for Reviews in the ProductCart documentation.
Since activating this feature several weeks ago, CompressionStore has seen a substantial increase in the amount of product reviews posted by customers: from a few reviews here and there, to several product reviews posted every day. When we contacted them, they indicated that it's probably still a bit too early to fully quantify the effect of the new campaign, but that they are thrilled with the initial results!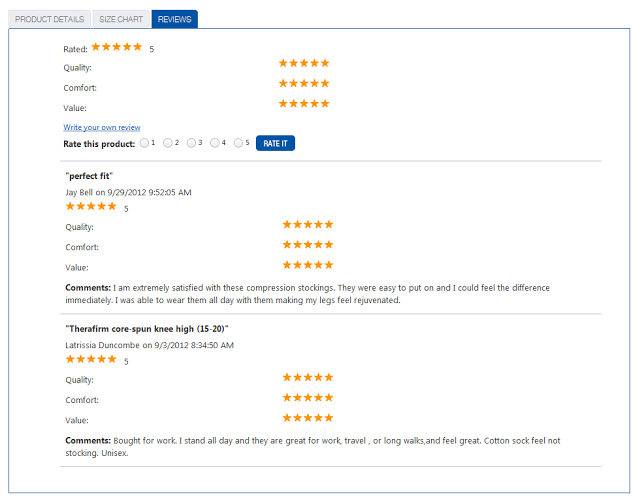 Interested in learning more?