It is no secret that using the popular pin board website, Pinterest, is a phenomenal strategy for getting your products seen on social media, especially for retail companies. Unlike Facebook and Twitter, which are great for raising brand awareness and creating fans, Pinterest allows the consumer to bookmark specific products of yours to their personal profiles and – if you have the right tools in place – even allows them to click through and purchase the product.
With ProductCart 5.0, we have provided you with every tool you need to be successful on Pinterest.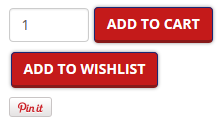 The "Pin it" button is a feature that can be turned on in any ProductCart 5.0 store. The button displays on each product detail page so that a customer browsing through your store can "pin" an item of clothing, furniture, or gadget they like on your site to their Pinterest board with a simple click. It's "word of mouth" online: your customer remembers where they found the item and your product is shown off to all of their followers on Pinterest so they can pin it too!
However, marketing your products through Pinterest is not taken to its full potential without Microdata and Open Graph markup and the use of rich pins. This concept might seem overwhelming but don't worry – there's no code for you to write! The folks at ProductCart have done the leg work for you. This structured data is built in to the source code of ProductCart so that when a customer clicks the "Pin it" button, the item can be pinned to their page with real time pricing and inventory information along with your store's name. A user who clicks on the pin will be taken straight to the product detail page on your site where they can add the item to their shopping cart and checkout.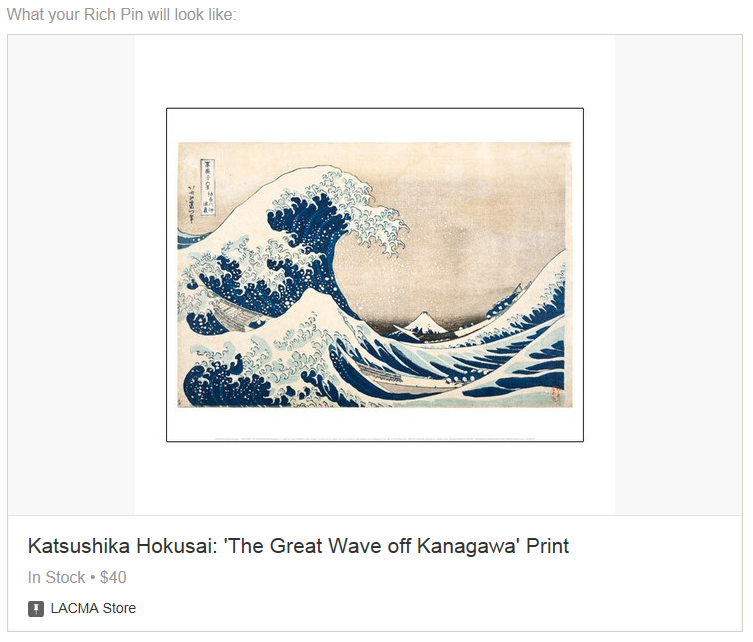 All that is left for you to do is validate your rich pins with Pinterest by submitting the URL of any product detail page from your site, and then you can apply for Pinterest to approve your site. Once approved, all pins from your site will display in rich pin format.
With ProductCart 5.0, it really is that easy! Take advantage of the marketing platform that is Pinterest and let ProductCart take it to the next level.