Want to get the most out of your ProductCart store? Of course you do! Staying up to date with the newest releases allows you to take full advantage of all the fun and new features that ProductCart version 5.3 has to offer. ProductCart is committed to being the best possible eCommerce provider and ensuring all of our clients have the best security and performance on the market.  With our release of ProductCart 5.3, we hope to show you that you can have a successful eCommerce business, and that we are here to help!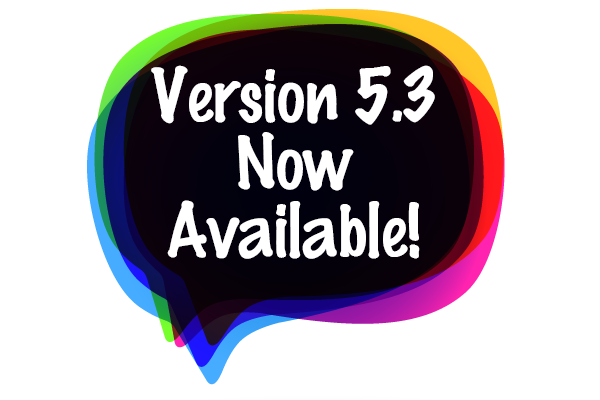 ProductCart 5.3 New Features
Check out these exciting new features ProductCart has to help expand your eCommerce business!
Home Page Slideshow Scheduler
The new slideshow schedules is included with scripting revision in order to allow admin users to set dates and times for specific slides to appear in the slideshow rotation!
Banner Manager
Another new home page features, the Brand Manager allows admin users to create and schedule promotional text that can be placed anywhere on your storefront's theme!! An added bonus, these text banners can also be scheduled ahead of time!
Updated jQuery Library
The centerpiece of the ProductCart 5.3 is the updated jQuery library. This comprehensive update is aimed to fix the library and issues with some of the security scans and recent browser updates. Soon, this update as well as the slideshow scripting will be made available as a patch for version 5.2.1 stores as well.
Quick Order Entry
This fun little update may seem small, but it allows customers to reorder previous orders. This is perfect for customers who frequently order the same products.
Other new features in ProductCart 5.3 include:
The ability for Configurator users to set multiple default options in product configurations
A Categories and Brands Widget to enhance cross-selling
Shortly following the release of ProductCart 5.3, the Notify Me app will be available in the ProductCart App section of the control panel. This app will allow your customers to sign up to receive an email notification when an item they're interested in is back in stock!
If you are interested in upgrading today, or maybe you are brand new to ProductCart and love the sound of our new releases..  Reach out to one of our eCommerce experts today to get you started on your ProductCart journey to eCommerce success!