Apple iOS 14 Updates and Your Facebook Ads
There are many moving parts in the mainstream media regarding apps, finance, the internet, and other related topics. A large spotlight has been put on Facebook and Apple's rivalry over user privacy, policies, and how they impact one another. While media may speculate on the effects of these new changes, we have the need-to-know information and recommendations for Facebook ad techniques in the ecommerce and online retail industries.
About Facebook Ads, Apple, and User Privacy
Facebook gathers and analyzes user activity while on their app to help target paid ads to relevant users, then shows those ads to the best matched user.
Over the past few years, Facebook ads have also relied on user activity from other apps and websites to make their targeting more accurate.
Apple users have been able to decline or "opt out" of sharing their data from outside sources on Facebook since the Apple iOS 10 update, released in September 2016.
Privacy Policy for Off-Facebook Activity
After installing the Apple iOS 14 update, users will receive notifications when opening the Facebook app for the first time post update. These notifications will ask the user if they will allow Facebook to see their "Off Facebook Activity".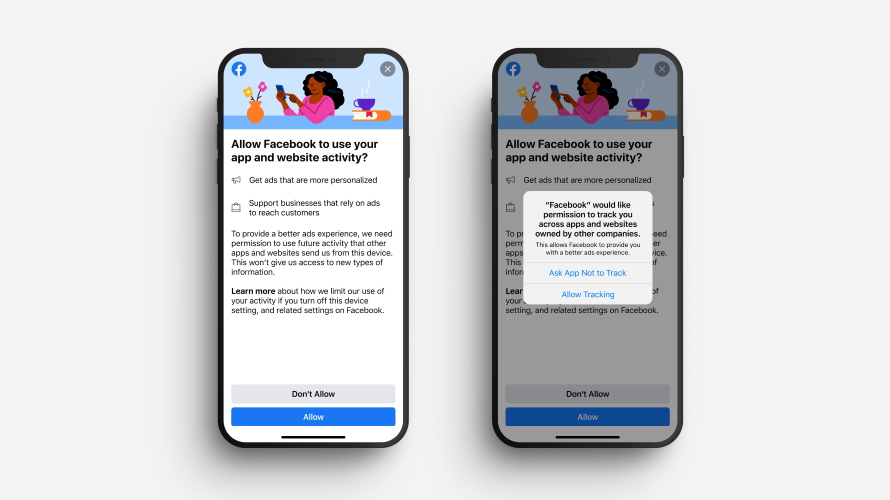 As the image above shows, one privacy notification will come from the Facebook app (left). The second will be a pop-up notification from your Apple device (right).
Both will ask you if you will allow Facebook to track user activity while using other apps and websites not owned by Facebook. Users can choose to not share activity from other apps with Facebook. However, this will not stop Facebook advertising from using your activity while on their apps for ad targeting purposes.
Apple iOS 14 Update Won't Hurt In-App Facebook Advertising
The majority social media leads and conversions in most industries happen from ads seen while on the Facebook family of apps, like Facebook and Instagram. If users choose to not share their off-Facebook activity with the app, Facebook will not show that person paid ads while they are using other free apps. They will only see paid ads while on Facebook or Facebook-owned apps, such as Instagram and WhatsApp. Since most ecommerce websites don't receive their conversions in third-party apps, this change is likely irrelevant.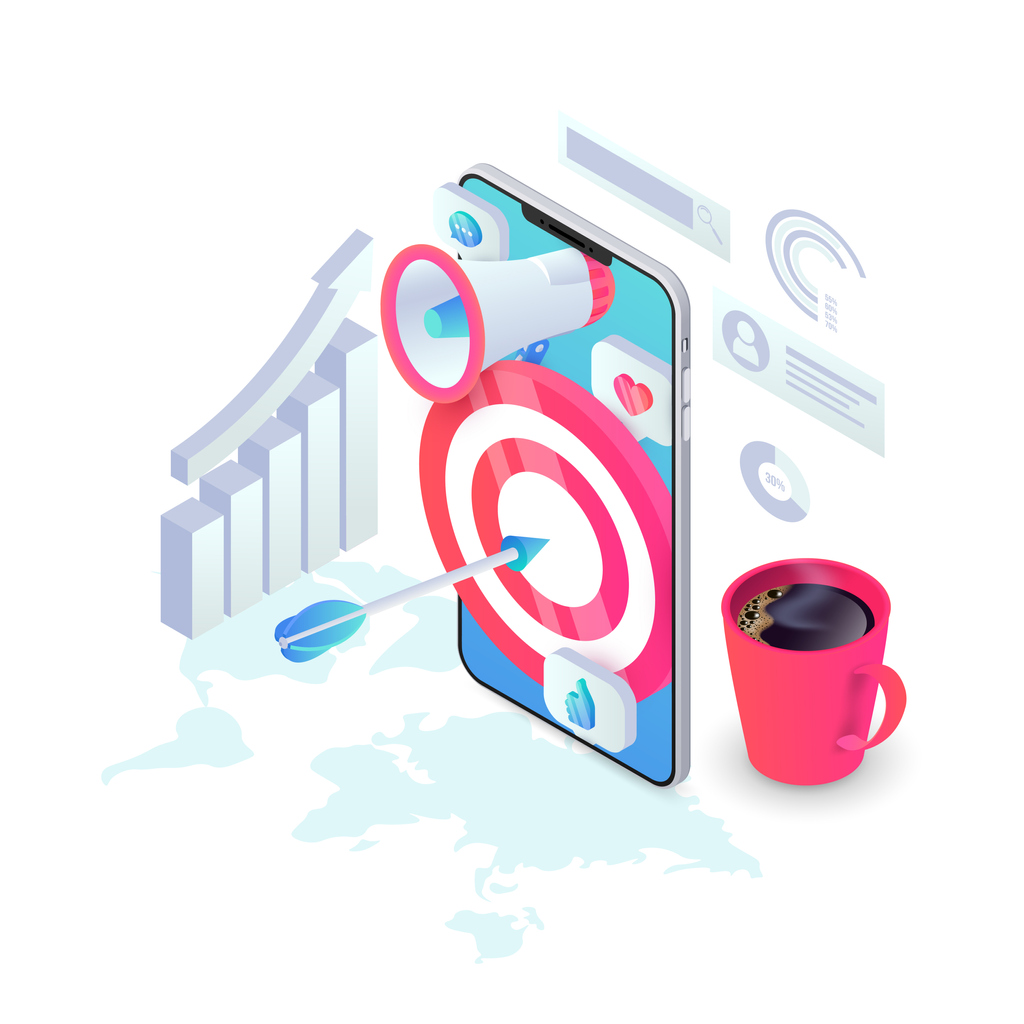 Facebook Ads Reporting Numbers Will Only Appear Low
Ads seen while users are on the Facebook App or website will be minimally affected, if at all. If you are advertising in the app directly (marketplace or paid campaigns), your ads will still be seen by the same audience currently seeing them.
This is done through targeting in the Facebook advertising campaign manager. Users build an audience based on age, demographics, location, and interests of their target customers.
Facebook Ads Conversions Explained
An important step in the ad creation process is for the advertiser to define what actions they deem as successful from their audience. Successful actions are performed by a user seeing an ad is called a conversion.
 Examples of conversions: clicking a link on an ad to visit a web page, filling out a form linked from the ad, visiting your website through a Google search within a certain time frame of seeing your ad (through a process called pixel tracking), seeing an ad and either searching for or purchasing a product or service on that business' website.
 Previously, Facebook reported a conversion if a user completed any of these types of actions within 28 days of seeing or interacting with an ad. Now, Facebook advertising reporting will only be able to report a user completing these successful actions within seven days of seeing or interacting with an ad. This does not mean you can't get conversions after seven days, Facebook just wont be able to report that information to you.
What Does This Mean for Your Ecommerce Store?
Don't let the news of this Apple iOS 14 update worry you. Facebook ads will be reporting less information, but this does not mean your advertising is any less effective! Plus, there are other reliable ways to track user actions and conversions from social media and Facebook advertising.
Google Analytics is a great tool that reports traffic coming from social media posts and other digital advertisements to your site. With proper tracking in your social media ads, your business can see how effective your Facebook ads are at getting leads to your retail site. The fact is, changes made by the Apple iOS 14 update likely won't affect your digital marketing results.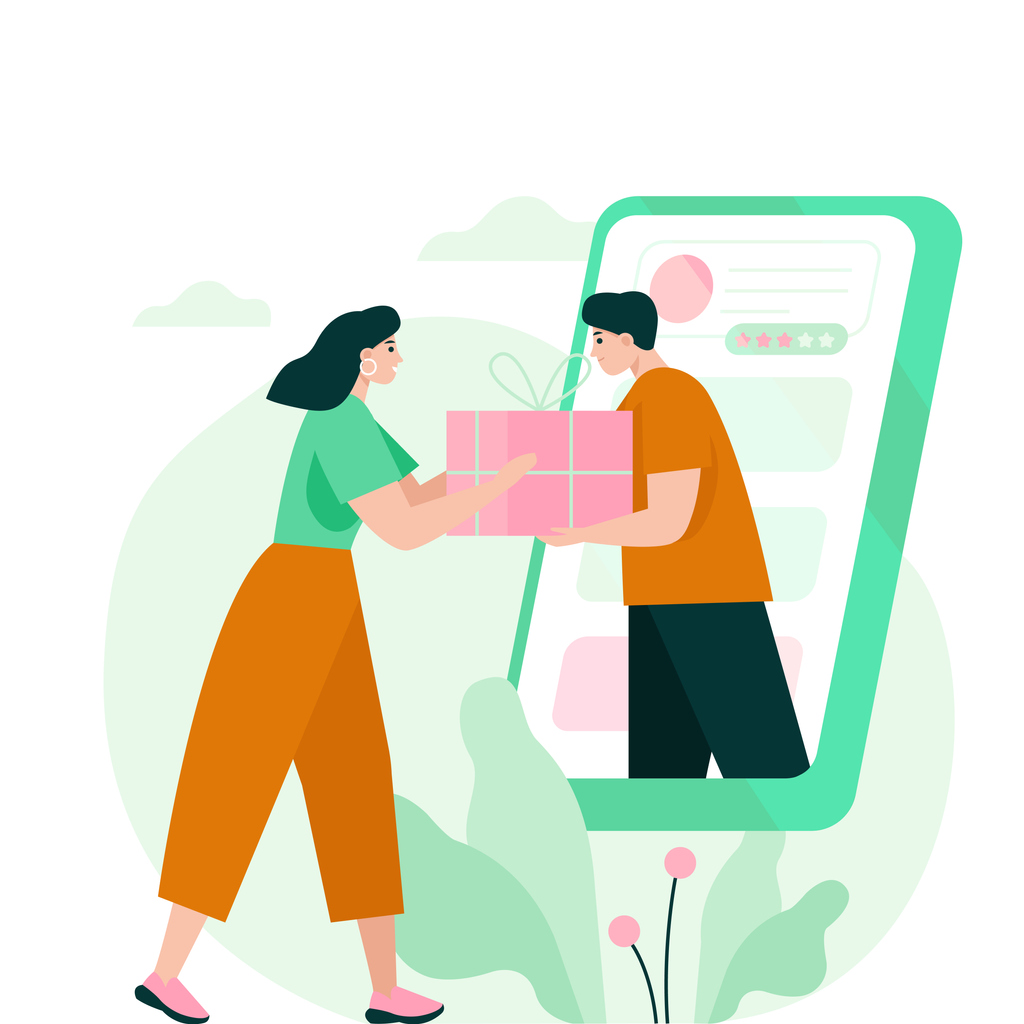 NetSource Media social media specialists recommend following the statistics of your paid social media accounts and monitoring the results on Google Analytics. Our in-house marketing professionals manage all client accounts this way. We ensure our client ads are reaching prospects and successfully earning quality leads from these conversions. While Facebook ads and social media marketing techniques are ever-changing, our thorough management processes ensure our clients' success.
Have questions about Facebook advertising, social media changes, or management?
Our social media experts at NetSource Technologies are here to help. We'll stay up-to-date on the latest changes and implement our knowledge to help you growyour business through organic posting and paid Facebook ads.