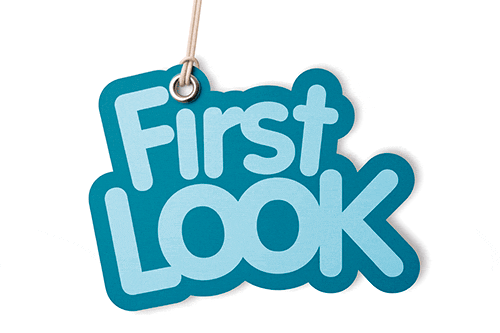 Happy New Year! Just when you had your fill of "year in review" articles, tech bloggers start rolling out the "first look" at 2016, and our Dev Team is no exception. The truth is 2015 wasn't a loud year for ProductCart news, but quietly behind the scenes, the Dev Team put forth an exceptionally productive year. We released ProductCart v5.1, and built tons of new features on top of that milestone. So why so quiet you ask? Well, simply put, it's difficult to put into words the value in updates that we can't physically demo. This past year was loaded with such updates, including scores of enhancements and improvements made "under the hood" of ProductCart. The simplest way to describe v5.1 is that it is the core that made all of the new features we've built possible. In fact, we can barely contain our excitement to finally share what we've created! So let's get started.
First, let's quickly put all of these new features into context. So before we get going with a look at the future, let's take a minute to review how we got here. ProductCart v5 was introduced in May of 2014 and marked a major milestone for ProductCart ecommerce. Nearly all of the code pages had been improved in some way and we added tons of incredible ecommerce features. To say the least, we built a strong foundation with the first iteration of v5.   Almost exactly one year later, in June 2015, we built up that foundation with v5.1.   ProductCart v5.1 didn't add all the bells and whistles of v5, but this understated release was no less of a milestone. It added ProductCart Defender security features while simultaneously unifying all variations of ProductCart (Apparel, Configurator, Conflict Manager, Standard, and Mobile) into a single "core". Doing this extremely tedious work removed the friction that had slowed development in the past and allowed our team to forge the platform ahead at a rapid rate. So without further ado, let's talk v5.2 features!
ProductCart Apps
Most of the features we have built for ProductCart are released via a free software update to anyone subscribed to our Support and Updates plan. This concept hasn't changed, and subscribers are going to be thrilled with the features we're going to talk about. That being said, ProductCart Apps was specifically built to work around a serious limitation in distributed software, which is we have no control over your web hosting. When we create features, we have to consider that it could be hosted on any number of shared web spaces with various memory caps or other limitations. Many of the features you asked for (and we've built) could not run without a lot of serious power, which frankly isn't available in shared hosting scenarios. That is why we created cloud-based ProductCart Apps.
ProductCart Apps can be summed up very simply as "apps for your store, hosted in the cloud."   If you are familiar with the concept of purchasing a phone app you know how this works.   The key here is that when a feature requires serious power and performance, then it will likely be an "app" that we host in the cloud and not a standard feature. Let's look at some of the apps currently in Beta that are planned for v5.2 this Spring:
ProductCart Content Delivery Network (CDN)
A content delivery network (CDN) is a system of servers spread out all over the world that will deliver your web site content to the end user based on their geographic location. The results of using a CDN is that your site's images and scripts load much faster than if you host your own content at a single location. ProductCart has developed a CDN and built it tightly into ProductCart's core. Once enabled, the CDN will work automatically to index and serve your content at high data transfer speeds. It's so easy to use that you only need to enable it, and everything else happens seamlessly.
However, it's more than just a CDN! In order to build the CDN into ProductCart and truly boost the speed by considerable margins, we had to redesign how ProductCart handles CSS and JavaScript. We've followed the recommendations and guidelines supplied by Google PageSpeed Insights, optimizing CSS and JavaScript, to obtain page speed rankings in the 90th percentile. The CDN app takes your store's performance to the next level. Rankings in the upper 90 percentiles are achieved with the appropriate hosting environment. For instance, our ProductCart Live hosting has been designed to achieve optimal page speeds using a variety of server side technologies (e.g. cache and compression). Contact us to learn more about ProductCart Live hosting.
ProductCart Faceted Search
Faceted search is the "filter and sort" style search you've seen on sites like Amazon, Old Navy, and New Egg. This is a must-have app for all apparel stores in 2016!
This app will allow your customers to filter and sort search results by price, brand, size, color or other classifications without any complicated setup.   We're not going to stop here! Spelling correction and auto suggest are just some of the features planned, but the best part is that it's all cloud-based. Since the features live in the cloud you get improvements without having to install frequent software updates. ProductCart Faceted Search perfectly exemplifies why we built ProductCart Apps, to serve you with enterprise-level performance on a shared web space.
But Wait, There's More!
Here are a few additional apps completed and/or planned for an upcoming release:
Notify Me – Alert customers automatically when items come back in stock!
Cart Abandonment Recovery – powered by CartStack
Advanced Fraud Detection and Prevention – powered by Maxmind's minFraud
Advanced Tax Scenarios – powered by Avalara
Address Validation – powered by Avalara (USPS coming soon)
As we approach the release of ProductCart v5.2 and finalize our feature list, we'll publish more details.
Free Features for Support and Updates Members
Subscribers to the Support and Updates Plan are going to love this upcoming release. There are so many features currently in Beta that we can't detail them in a single article. Here are some of the highlights:
Updated password and login system
Google Tag Manager integration
Control Panel session saver
Responsive category columns (with a supported theme)
Apply coupon codes on view cart page
Choose a shipping option on view cart page
Google reCAPTCHA
Authorize.net DPM payment gateway
First Data's Payeezy payment gateway update (with batch processing and vault integration)
Conway Freight shipping integration
Theme chooser and on-screen editor
Automatic lock of customer accounts after "n" failed payments
… and many more!
In closing, after several months of quietly rebuilding ProductCart, we're ready to show off the results of our efforts. As we approach our release date and finalize the feature list we will be sure to have more exciting news to share.
Lastly, as you may have imagined, several of the services powered by third party integrations (e.g. Avalara's Tax Service) will have fees associated with them. Some of the pricing details will be available on the third party web sites, but we'll post more details about all of that at a later date. For now, please post questions directly to NetSource Commerce using the following forum category.